"Blues is the Color" is a single off the Top 24 newest blues CD

Just a Little Taste of The Blues

If you have any questions regarding our products or would like more information, please contact me.

"Blues is the Color" is the Top 24 Newest Blues CD

"Just a Little Taste of the Blues" has powerful slinging guitars and vocals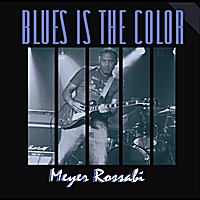 Meyer Rossabi started playing the blues at a very young age and grew into a top rating blues guitarist. Playing in blues clubs and venues around the country and performing on stage with Chuck Berry, Gary US Bonds, Bobby Lewis, and Harold Melvin. He has also recorded with Marky Ramone and other greats. Meyer Rossabi will be an icon himself.